Introducing the Explore Michigan Partner Program
March 4, 2022 at 3:00 PM
We are excited to announce the new Explore Michigan Partner Program!
Our mission is to promote parks and recreation in Michigan. One of the primary ways we do this is by publishing a high-quality app and website with information about national parks, state parks, and lighthouses in Michigan.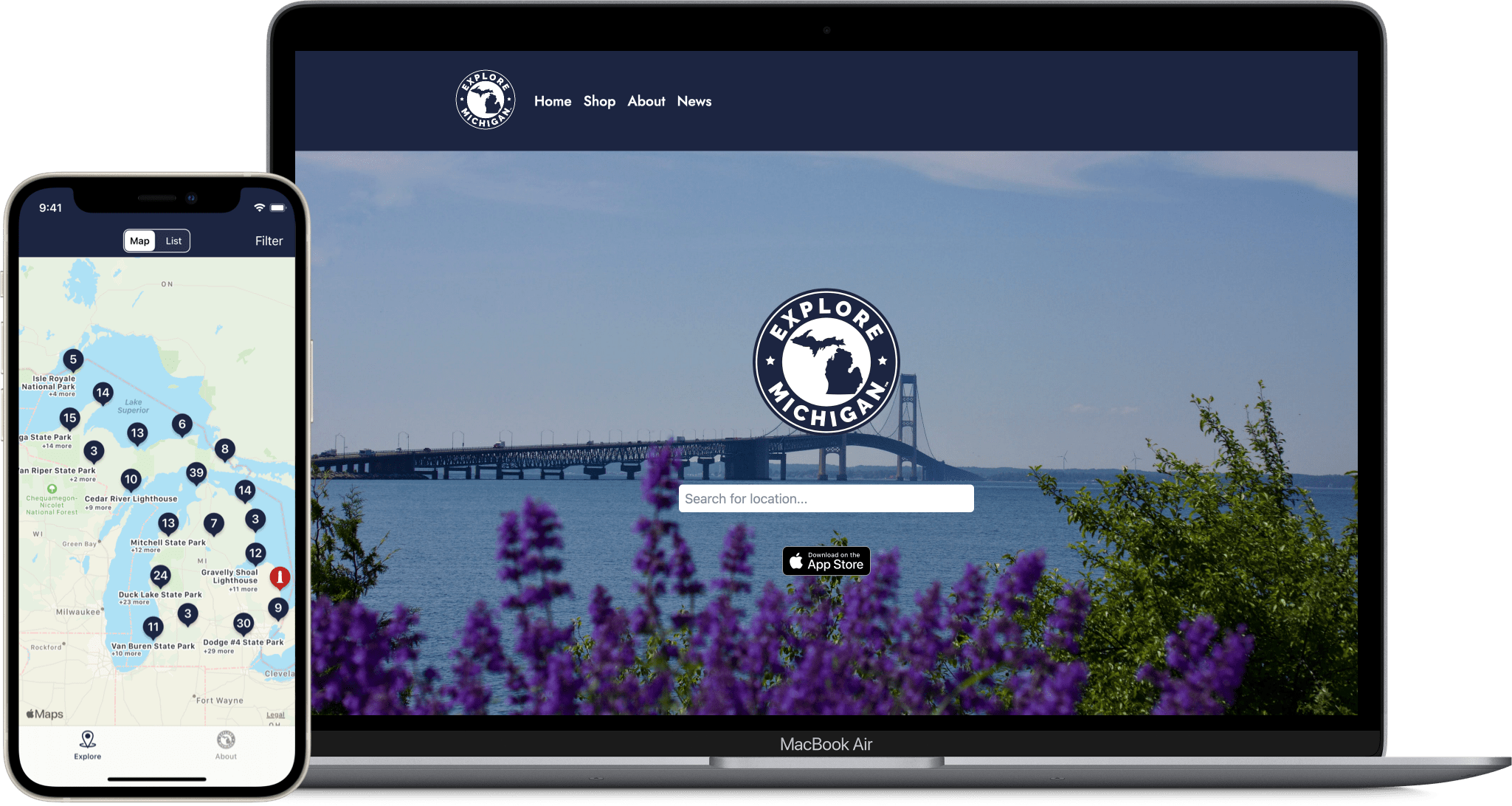 Today, we are launching our Partner Program so that other parks and recreation entities can get their locations in front of people who are actively seeking out parks and recreation activities in Michigan.
We are looking forward to serving the parks and recreation community by providing unique tools and services for increasing awareness of their locations.
For more details, check out the Partner Program page. goexploremichigan.com/partner-program/
mParks Conference & Trade Show
We will be attending the mParks Conference & Trade Show next week to promote the Partner Program. If you are attending the conference or are in the Traverse City area, we would love to see you there. We will be at booth #20 and will be happy to talk and answer any questions you may have.
mParks Conference Deal
To celebrate the launch of the Partner Program we are offering a special deal for the mParks conference.
The Partner Program costs $1,500/year, but if you sign up before May 1, you will receive a $300 discount off your first year. (After your first year, your subscription will renew at full price.)